When You Need Legal Guidance
Trust a True Professional
For Estate Planning, Family Law,
and Criminal Defense Services
Estate Planning & Probate Attorney in Little Rock, Arkansas
Dealing with legal issues can be stressful. Having an experienced attorney you can trust to help you through them can make a big difference. If you are in the greater Little Rock, Arkansas area and you need help with estate planning, probate, family law matters, or a criminal defense case, give yourself peace of mind and call William Ables Attorney at Law PLLC today.
William Ables
Attorney at Law
I grew up right in the middle of Arkansas, and after serving in the military, I obtained my law degree and moved back to the Little Rock area with my family. As an attorney, I have a desire to help the people around me find their way through the complicated legal situations of their lives — whether it's estate planning, probate, difficult family law issues, or facing criminal charges and fighting for their rights. Everyone deserves the chance to have skilled legal counsel to help them make the most important decisions and fight the biggest battles of their lives. I can help you understand your legal options and work toward finding a favorable result for your case.
MORE ABOUT ME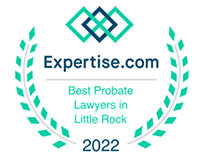 An Attorney You Can Depend On
Extensive Experience
You can feel better about your attorney when you know he has real-life experience under his belt. As a military veteran, a business owner, an attorney, a husband, and a father, I have the ability to relate to people who find themselves facing the myriad of obstacles that life throws our way. I understand the challenges you are up against, and I want to work with you to pursue the best possible outcome.
In-Depth Knowledge
It can be easy to feel lost when you have to face a legal situation. As your attorney, I will be the one to give you the direction and help you need every step of the way. From setting up an estate plan for your family's future to working your way through difficult family issues or criminal charges, you can count on me to be by your side through the entire process and provide the dependable legal counsel you need.
You Don't Have to Face Your Legal Challenges Alone
If you're like me, you just want to be happy, live your life, and support your family. Sometimes it's easy, but other times, life has a way of making things more complicated. When you find yourself in the middle of a difficult situation and need the help of a professional attorney in Little Rock, Arkansas, I am ready to provide you with the skilled legal guidance you need.
Make sure your financial affairs are in order and your family is taken care of if anything happens to you. I can help you make sure you put a smart estate plan in place to protect your loved ones now and in the days to come. Trusts, wills, power of attorney, and probate services are all useful options to think about in estate planning and probate, and I can help you make the right decisions.
Divorce, child custody or child support disputes, paternity issues, and criminal charges can cause a lot of stress and frustration in your life. For help with family or criminal law matters, I can provide the information and assistance you need during such a difficult time. You may be going through the most challenging experience of your life. As a family and criminal law attorney, I will carry the legal burden for you and help you fight for a positive solution.
You don't need to feel like your situation is too big or complicated. If you're in the Little Rock, Arkansas area and you need the legal services of an attorney you can trust for estate planning, probate, family law, and criminal law, call me now to schedule a free consultation.